Today, Germany celebrates its Unity Day commemorating the day when East Germany and West Germany formally became a single republic.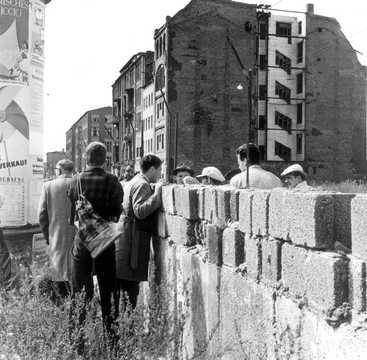 "Suddenly we had the opportunity not only to go to West Berlin or West Germany, to travel abroad, but above all, to state our opinion", said the German chancellor, Angela Merkel, who is originally from former East Germany, on 1 October 2011.
Amazing, that only until two decades ago a place, where freedom of movement constitutes an intrinsic national value, was disfigured barbed wire, fences and checkpoints.
For 40 years, the country was divided into two parts: The German Democratic Republic (East Germany) and the Federal Republic of Germany (West Germany). In 1989, radical political changes in the Soviet Union and the Eastern Bloc, massive exodus of East Germans to Western Europe through Hungary and political protests against the authoritarian regime throughout East Germany paved way to reunification of Germany.
Try searching for "German Reunification" or "Berlin Wall" on Europeana to find news reports, photographs and documents about this historical moment.